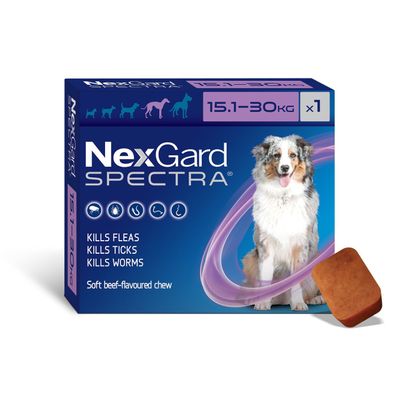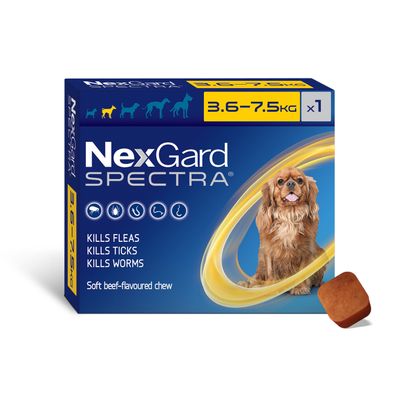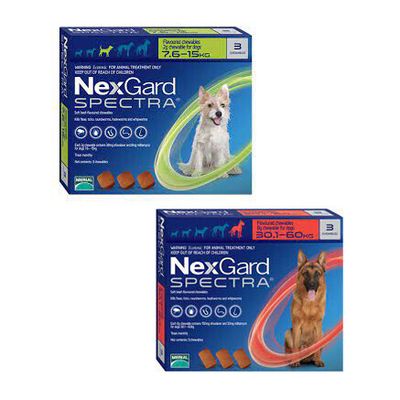 Nexgard Spectra | Chewable flea and worm treatment for dogs
Nexgard Spectra
$65.90
Nexgard Spectra is a monthly treatment in the form of highly palatable chew bites. These are readily consumed by dogs when offered as a treat.
Product purchase requirement
No prescription required.
Availability
This is available for contactless delivery or contactless pick-up from the Animal Medical Centre. Please ring before dropping in.
Courier Declaration
There is a $15 delivery fee for any item outside a 50km radius of Johnsonville, Wellington.
SKU: 10006