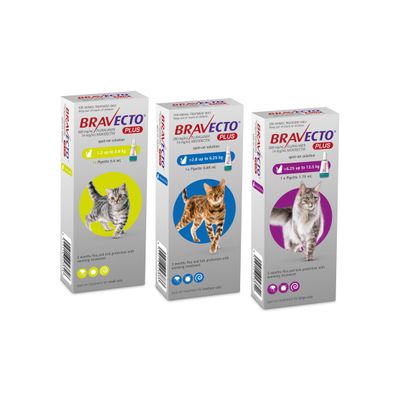 Bravecto Plus Feline Flea Worm Tick Treatment | Spot-on treatment 3 months
Bravecto
$72.00
Bravecto plus offers long term flea, worm and tick protection in a convenient spot on treatment for your cat. Each treatment has a duration of 3 months, is hassle free, spot-on and quick drying convenience.
Availability
This is available for contactless delivery or contactless pick-up from the Animal Medical Centre. Please ring before dropping in.
Courier Declaration
There is a $15 delivery fee for any item outside a 50km radius of Johnsonville, Wellington.
SKU: 10000-2